Me wearing one of my favourite Winter Hats. Well, I have a fix for hats as much as I have for shoes.. I have I think 18 hats ;) eheh :), and I think I bought NONE of them ;) They are all gifts :P :P :P (Me, the Exploiter ;))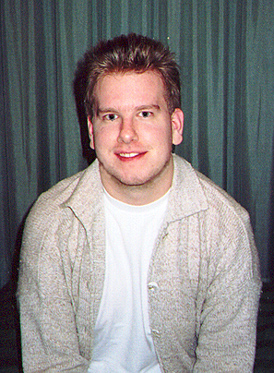 Micke ultra cool new hairdo :) Isn't he so lovely cute?
Below, at night dancin out, With Ila and Massy. Pity just that for once the music at Flog was a bit... erm...*strange* ;)


This wonderful dog is the dog of a record shop Owner near to my house. No, it's not the ultra famous Teo (Matty!!!!!!!!!!!) who gifts me always with all a music lover could ask for .
But still... alone for the dog, I hope this record shop of the picture will never close!!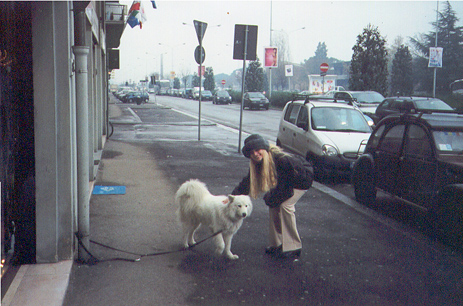 At dancing night out you find the starngest of people. Here, the French girl is literally taken by one funny man it was around us all night.
Honestly, some people are naturally funny :)
He wasn't annoying nor intrusive at all. In fact, he made us laugh lovely all evening :)
Although you couldn't say from the girl's face ;)